https://pbs.twimg.com/media/DWkXL9xXcAAigfK.jpg
England international Kieron Dyer left boyhood club Ipswich Town to sign for Newcastle United in a £6m deal in July 1999. His transfer was the record sale made by Ipswich Town until striker Conor Wickham moved to Sunderland 12 years later. Kieron Dyer was the only English player signed under the Ruud Gullit managerial era at Newcastle United.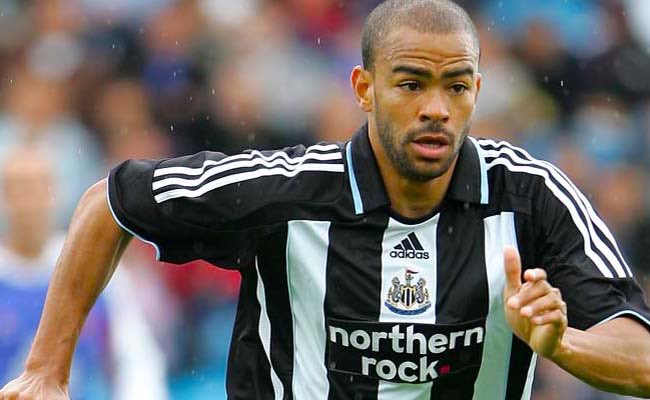 Kieron Dyer became a hit on Tyneside after he scored his first goal in a Newscastle United shirt in the derby against Sunderland in the Premier League. His goal was not enough to save Newcastle United from a 2-1 defeat to city rivals Sunderland and the loss led to the resignation of Gullit as the Magpies manager. Kieron Dyer was responsible for the last goal scored while Dutchman Gullit was the Newcastle United manager.
English midfielder Dyer was a key player for Newcastle United under Bobby Robson who was named the replacement for the aforementioned Gullit. Kieron Dyer was one of the best players in the Newcastle United squad that finished the 2001/02 Premier League season in fourth position, the 2002/03 Premier League campaign in third position and the 2003/04 Premier League season in fifth position under Robson.
In one of the biggest Premier League incidents till date, Kieron Dyer and Newcastle United teammate Lee Bowyer were involved in a fight on the pitch during the game against Aston Villa on April 2, 2005. The two parties had to be separated by both Newcastle United teammates and Aston Villa players before they were sent off to reduce the Newcastle United team to eight players. Steven Taylor had earlier been sent off for handball before the brawl between Bowyer and Dyer.
Dyer was handed a three-match ban by the FA for his red card, while Bowyer received a four-match ban in addition to a fine of more than six week wages worth around £200,000. The FA later gave Bowyer an additional three-game ban plus a fine of £30,000. In 2006, Bowyer was found guilty for sparking the brawl and fined £600. The ex-Leeds United midfielder was also told to pay £1,000 for costs.
Kieron Dyer spent the majority of his final months at Newcastle United on the treatment table. He moved to West Ham United in a £6m deal in 2007.