It's not very often that we see footballers from the same team engage in spats brawls, and fights, but when it happens, it usually creates a hostile atmosphere in the dressing room. Such is the case of what happened on this day in 2005 when Newcastle United duo Kieron Dyer and Lee Bowyer engaged in a brawl after an embarrassing 3-0 defeat at the hands of Aston Villa.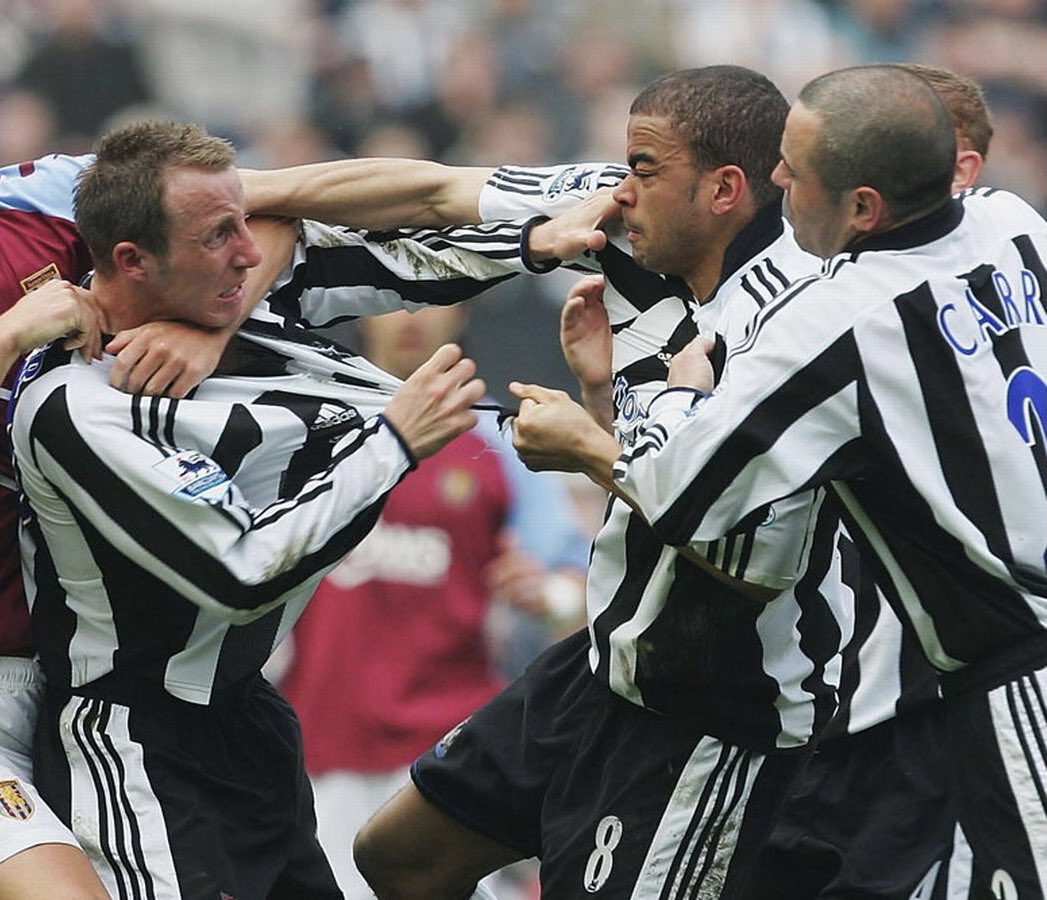 Two days before the brawl, Newcastle hosted Aston Villa at the St James' Park and the game saw teammates Dyer and Bowyer engage in a fistfight. It first started with a minor argument, but it erupted into something bigger after Bowyer approached Dyer and the real fight began.
As the fight went on from the argument to the punching stage, players from the two clubs ran to drag the pair apart from each other in a bid to stop them from fighting. The fight lasted for a few minutes and after it had died down a little, they were both given their marching orders after referee Barry Knight issued them the red card.
Graeme Souness, New castle's then-manager was conducting a conference after the said match and he has the two players present seated at either of his sides. At the press conference, the two players apologized to each other before they then eventually walked away.
After they had left, the manager Souness explained that from his point of view, Bowyer was the guilty one for the incident, given that he was also the one who threw several punches as compared to Dyer. Souness then insisted that he would eventually have to accept whatever punishment the club decides to hand him.
He got a fine of six weeks' wages, which the club described then as the highest punishment they have their players.